Captain Eoin Morgan and head coach Trevor Bayliss both questioned England's attitude after they were handed the heaviest one-day defeat in their history by Sri Lanka.
Having already secured a ninth series win in a row the world's number one side were brought crashing back to earth in emphatic fashion at Colombo's Premadasa Stadium, losing by 219 runs on the Duckworth-Lewis-Stern method.
They had already allowed Sri Lanka to rack up their biggest-ever score in the fixture, 366 for six, when rain intervened with the tourists on 132 for nine.
Morgan chose to sit out the game to allow Sam Curran a rare outing, but emerged after play to offer his assessment of proceedings.
"We were put under serious pressure and we didn't have a lot of answers," he acknowledged.
"We didn't take our game forward and there were actually areas it went backwards. Our fielding was extremely poor, our attitude was very poor and that has to be addressed.
"We'll have to break down everything from yesterday's practice – did we do too much? Did we overcook ourselves?
"We might have been a little bit fatigued, I don't know, but we will break it down and find an answer because otherwise we're just papering over the cracks which is not what we want to do."
Bayliss made the same criticism of the team's outlook, adding: "I was very disappointed with our attitude in the field. I think fielding is an attitude.
"Unfortunately tonight, I saw a number of times where it looked like we weren't really on the ball. We were a few steps behind where we should have been, whether that's concentration or whatever, we'll have a chat after this."
In the absence of the in-form Morgan, England's batsmen folded badly at the Premadasa Stadium with Ben Stokes' 67 the only real note of resistance despite his battle with cramp.
But the tone was set in the first innings, when a reshaped bowling attack featuring a fresh new-ball attack of Curran and Mark Wood, backed up by the returning Liam Plunkett, was torn apart.
Morgan plans to pick the bones out of 50 disheartening overs and come away with valuable experiences.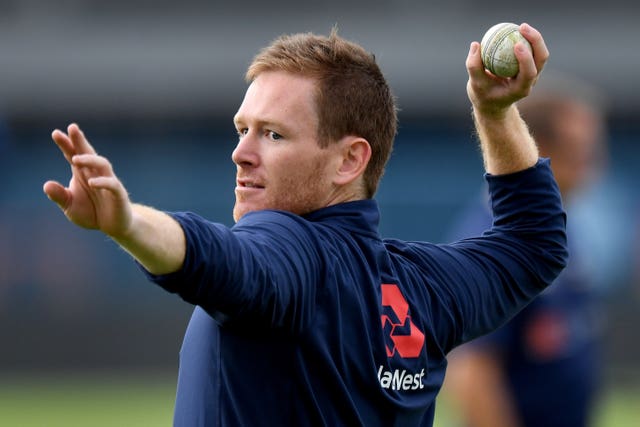 "You want to see the players who come in be challenged and put under pressure and that's one thing we definitely saw," he said.
"People will say you don't want to see your bowlers hit all over the place, hit back over their head, but I think it's necessary to learn. When we go into the World Cup and play against the better teams they perform like that on a regular basis.
"It's not that you want to get used to it but you want them to get used to the situation."